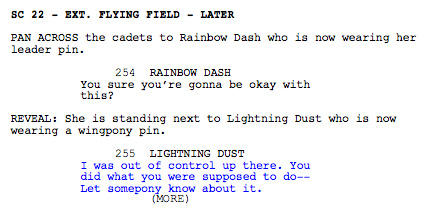 Well, it looks like Megan has revealed the script to an alternate ending to the Wonderblot Academy episode on Twitter... Huh... This gives the ending an interesting perspective the more I read into it... It also seems kind of extended, as well...
go past the page break for more!
Go
here
and
here
if you want to see the tweets!