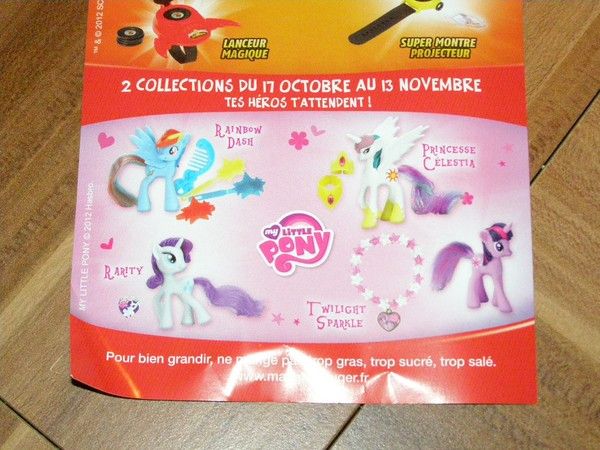 If you are a French Brony, I got some good news for you. According to a French Brony forum, "thank heavens for Google translate",

a new set of pony toys will be arriving with kids meals

October 17 to November 13. E

ach toy comes with a little accessory. T

heir tails are style-able hair. Now if only I lived in France...